Upfront pricing, no hidden costs.
This is hidden for popup don't delete.
Why Choose The Plumbing and Electrical Doctor?
The Plumbing & Electrical Doctor provides a large variety of plumbing and electrical services of the highest quality in Newcastle, The Hunter, Central Coast, and Canberra. We pride ourselves in delivering exceptional customer service and unparalleled workmanship.
No matter the extent of your plumbing or electrical needs, it's important that you track down a certified trades person to handle the task at hand. Not only can we install your hot water system, but we can take care of all emergency plumbing, gas fitting and electrical work.
We Believe in Good Customer Relationships
The Plumbing & Electrical Doctor has gone above and beyond what would be considered good customer service in every dealing I have had with the company and each member of staff!
He worked very efficiently with no interference to us. All in all an excellent tradesman whom I will happily recommend.
Ray & Jan
Tingira Heights NSW
Your staff who we have dealt with on the phone have been pleasant, well spoken, knowledgeable and easy to communicate with.
Final choice was decided on by both service and quoted price, and delivered on time with no extra charges, instead my receiving a BONUS - house safety check.
Very happy with the work yesterday. Punctual, thorough, courteous. Gerhard suggested useful additions but wasn't pushy. He won't win a ballet scholarship anytime soon but no complaints about his plumbing.
Super efficient service, great company to deal with.
The problem of a leaking flushing system on the toilet was solved after examination etc at a reasonable price.
The whole team of The Plumbing Doctor worked efficiently and effectively. Their communication updates were excellent and appreciated. The pricing was fair and they did a variation for me without fuss. A lot of work done, and they worked very well. We will certainly recommend them and will be making use of their services in the future.
Rachael Clarke
Newcastle NSW
The plumbing and electrical doctor were prompt with sending a plumber to our house and kept in touch regarding time of arrival. Carl arrived and was very helpful and knowledgeable! I would recommend Carl and the plumbing and electrical dr to anyone who may need assistance in the future!
Elizabeth Angel
Canberra ACT
Third time using them and always fast, great service and a great price. Very happy with what I've had done and excellent service to go with it. Highly recommend.
Jennifer Barnett
Canberra ACT
Phoned this morning and Vance arrived within the time frame I was given and phd to advise his arrival time. He was helpful and cleaned up after himself! I was so pleased with the service that I also asked him to quote on replacing my gutters.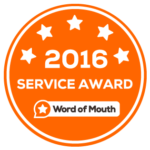 Don't hesitate to book today!